This is what we have been missing. This is what we have been craving for so long. This is what we have been waiting for. We blitzed the opposition and closed out the game magnificently. The complete performance. I'm still stunned as to how mature we were about it all, reeling but in a good way.
When the line-up was announced we learned that Granit Xhaka was once again on the bench. This however brought less derision than usual and more than anything the sphere or social media seemed to be more supportive than usual. The team was unchanged from the win against Hull and Wenger seemed to not want to break a winning formula. We all know that he's loath to try and fix something that isn't broken. That's how he gives people chances and also how he brings about consistency within an Arsenal team, he's done it previously and does it today in the same way. Alex Iwobi and Theo Walcott are the chief beneficiaries in the current set up as they have the Ox and Lucas Perez waiting in the wings to take on the mantle, let alone the possibility of shifting Alexis Sanchez to either side once again. People will talk about Xhaka missing out but I'm more of the opinion that it's a combination of bedding in time as well as having a formula that currently works. As it was Wenger picked the same XI and the battle lines were drawn.
The game started in typical fashion, in that we were on the front foot with the lion's share of possession and looked really sharp rather than just going through the motions. This was half due to the fact that this is the way we attempt to begin all of our home games but also down to the fact that Chelsea's tactics were to sit off, soak up pressure and hit us on the break. It was a case of who would blink first, which was surprising to a degree considering that Chelsea approached the Liverpool game in the same manner and were found wanting. The identical occurred this week. Chelsea looked laboured in possession and Costa was completely disconnected from the midfield. This was definitely due to the tactics rather than the personnel on the field, as on paper you would think that a front three of Hazard, Costa and Willian is one of the strongest in the league, especially with someone like Fabregas pulling the strings behind them. The problem for them, however, lies in their ageing right back Ivanovic and the comically error prone Gary Cahill. Luiz and Azpilicueta weren't terrible but having half your defence asleep doesn't help things. We took full advantage of this with our high press and Alexis Sanchez made Cahill look a fool when he seemed to have so much time. That's what having a pacy, energetic front man can do and that's why I feel Wenger is persisting with the Chilean as a forward. Eleven minutes in and we had stamped our initial authority on the game. The temptation would have been to settle for a little calm and serenity to consolidate the lead, however it wasn't the case. Just three minutes later Theo Walcott arrived on the end of a fantastic move that quite simply had Wengerball all over it. Some great combination play from Iwobi and Ozil led to a brilliant Iwobi through ball to Bellerin who squared for Walcott. Wonderful one touch football. At 2-0 we were cruising and looked to press further, however this did cost us a few shaky moments. Willian had a great chance that was a whisker wide that would have completely changed the game. It wasn't to be and what followed was quite simply one of the most irresistible moves I've seen. Ozil turned past Kante as if he wasn't there and you could even see in Kante's chase back to Ozil was admission to utter and total defeat. The turn was followed by a powerful run and precise pass into the path of Alexis Sanchez who returned the favour with a delightful cross back to Ozil. He then finished, albeit with a little luck, but the move deserved it. 3-0, game over (in most cases).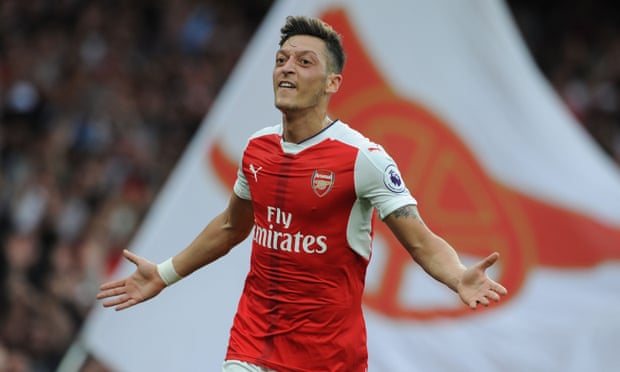 What I enjoyed about the rest of the performance was the absolute professional nature of it. We closed out the game with some more pressing, although not quite as aggressive as the first half, but we just didn't allow them any real chances. Gibbs cleared well, Bellerin made Pedro look like Mertesacker breaking free and it took Chelsea until the 84th minute to have their first shot on target, to which our top class goalkeeper did his job in making a brilliant save. The game drew to a close with some good tactical substitutions that weren't in the 70th minute (yay!) and the job was done. As a bonus it was lovely to see Diego Costa bounding around like a lunatic when decisions weren't going his way but moreover at his annoyance of being royally pocketed by Koscielny, and his performance alongside Mustafi was utterly dominant. They bossed the game and snuffed out any threat that Chelsea looked to cause. The only blemish was a not quite assured performance from Monreal once again. He looks OK, however it seems that teams have now realised that he is a potential weakness and Chelsea's brightest moments were all down that side. A point of note, slight concern and one to keep an eye on. All in all though, a brilliant day, a brilliant performance and the continuation of our good form.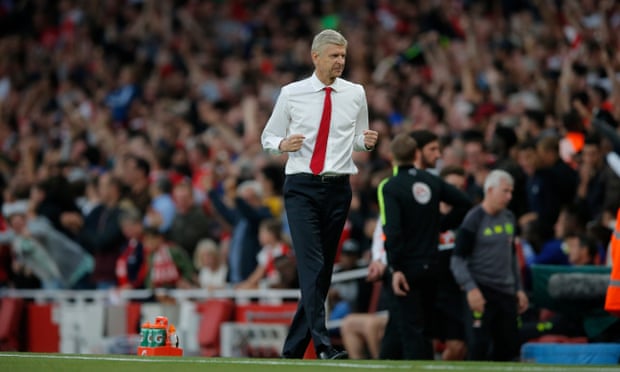 Onto the Champions League with Basel up next.
Player ratings: Cech (8), Bellerin (7), Mustafi (8), Koscielny (9), Monreal (6), Coquelin (7), Cazorla (6), Ozil (8), Iwobi (8), Walcott (8), Alexis (8).
Subs Xhaka (7.5), Gibbs (7.5), Giroud (6)