There is no doubt that Ozil is a mercurial talent and has taken us up a level in terms of our overall play, especially with his on field connection with Alexis Sanchez, however his season has tailed off a little, which is the worst thing possible in today's raging world of social media. For example there has been recent outcry that he's released an Autobiography and yet been too 'ill' to play and even when he has played it 'hasn't been good enough'. I later read that the likes of Tony Adams (1998), David Seaman (2000) and Patrick Vieria (2005) had all released autobiographies whilst still playing as well. People may say "but they had achieved so much by then". Mesut Ozil is a World Cup winner. None of the above detracts from the fact that he's lost a little form and has found it a struggle in recent weeks but the above also begins to explain why this might have happened.
In today's world of social media not only do the fans of clubs get involved, but the players do as well. There are even a couple of managers who are there (Koeman!). Some have their accounts managed by agencies, whilst others have a combination of that with their own use as we saw with Alex Oxlade-Chamberlain accidentally liking a "Wenger out" video on AFTV. The problem today is that the players aren't completely shielded from criticism. The criticism may well be well thought out and written brilliantly, however it doesn't take too long for an article to be Chinese whispered down the chain and then finally thrown up through fan TV sites as "he's been shit for months!" rather than analysing why he may have been struggling for some time. It's when this happens that the players of today actually sit up and take notice more than anything else. Your mobile phone is the thing you most look at in the day (between 50-300 times a day on average!) and when you consider that they don't really have a 9-5 training routine, they always remain connected. Through platforms such as Twitter and Instagram, people have access to their heroes and because of that the heroes have access to the abuse. In an increasingly more fragile society, it's no wonder that confidence is something that is more easily shaken in today's age. A striker has traditionally always been known to be a confidence player, and through missing chances that confidence is shaken. Well this is now becoming spread across the whole of the XI as stats, numbers and XG maps are the new missed chances. They are fabulous for us as onlookers to analyse how good/bad things are, however they must be crushing for professionals to see when the numbers are down. I used to play a decent standard of football and counted every goal and assist as that's what I'd measure to feel as though I'd done a good job or not and I still count my goals in a weekly 5 aside that I play in. It's what we do as humans, we want to prove to ourselves that we're good enough and that's before we think about how other people may assess us. This is what must play a huge role in the psyche of any professional footballer of today. Mesut Ozil is no exception.
The social media part is just one aspect however, and there are a few others that need to be factored in to understand the full picture. The team has been built around the accommodation of Mesut Ozil more than any other player within the team. Alexis has played in all of the front 3 positions with little grumbling and performed well, yet Ozil finds himself in a very Fabregas like position in his free role. With the sale of Fabregas the shackles of shaping a team around him and him alone were freed to a degree, yet we find ourselves back in a similar position. Now it's not a bad thing to shape a team around an incredible footballer, however you need the right personnel to do so, which is where I think we are lacking. I still feel that this is one of the best squads that we've had in around 8/9 years however some of the cogs don't seem to be quite in tune with one another and it's harming the team. The lack of work rate across the team affects players like Ozil a lot. He's a talisman that needs to be set free, however this can only work if the others are accepting of that, and there is a real lack of togetherness in the squad (or so it feels), which is what could be the root of the problem. If for example we had a Kante alongside a Granit Xhaka (which looked to be Wengers plan) it would give Ozil a base of freedom, however we have Coquelin who isn't quite as good as well as Ramsey who is quite a different player. There are so many different options, however none of them are the perfect choice meaning that the team has been only performing in fits and starts.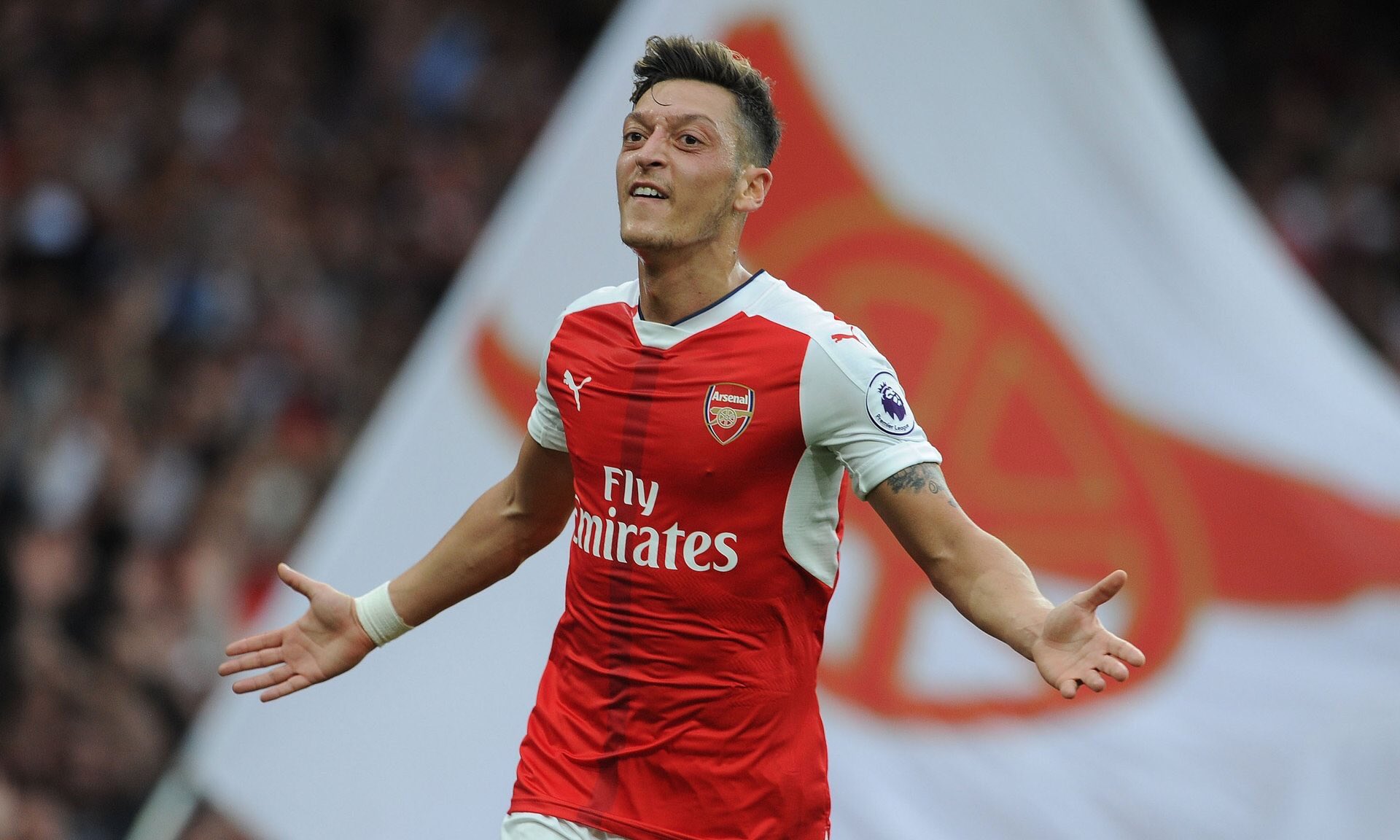 For many, Ozil has become the player everybody loves to hate (he's not alone – think Pogba, Zlatan, Hazard) however he's not solely to blame as to why the performances haven't quite there. It's a collective issue. One that needs solving if our season is to be salvaged. Maybe Mathieu Flamini can have a word or be brought back to cheer-lead? I kid, I kid…
Follow me on Twitter @MiteshLakhani1.